BIRD & ANIMAL PARK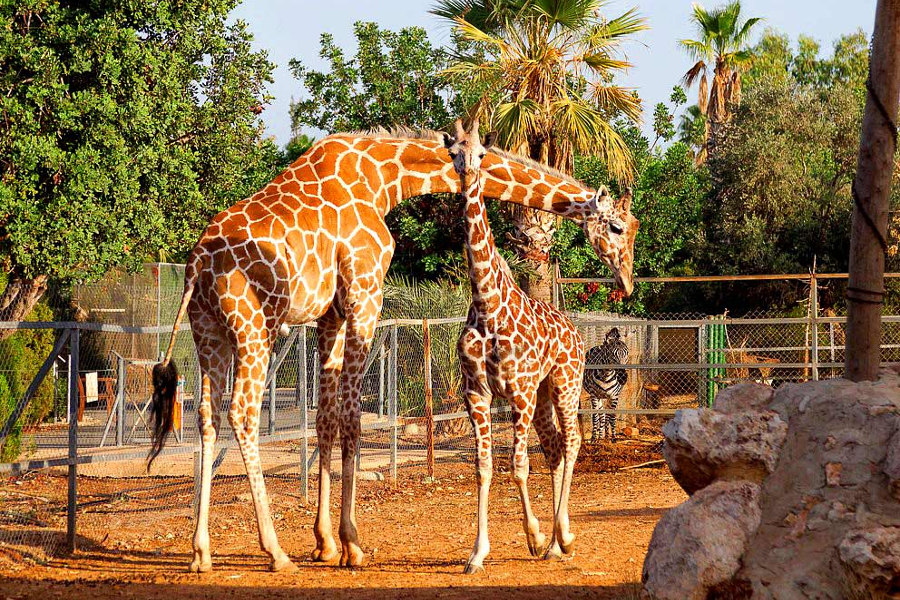 A unique and pioneering project voted No 1 Tourist Attraction in Cyprus in 2005. Offering you over 100.000sq.m. of Parkland set in an unspoiled natural environment. Inspired by the passion of Mr. Christos Christoforou, the Park is the culmination of a life long dream of a man whose private bird collection is one of the most extensive in the world. This unique experience will acquaint you with one of the largest bird collections including exotic parrots, hornbills, toucans, eagles, owls, peacocks, ornamental pheasants, water fowl and interesting variety of animals such as deer, antelopes, gazelles, racoons, giraffes, monkeys, reptiles and giant tortoises. Pafos Bird & Animal Park is committed to the breeding and conservation of birds, animals and plant life of Cyprus and of the world. Surrounded by the magical sounds of birds and waterfalls. Enrich your senses in a beautiful environment of lakes, ponds and gardens. Free transfer available.

PAFOS APHRODITE WATERPARK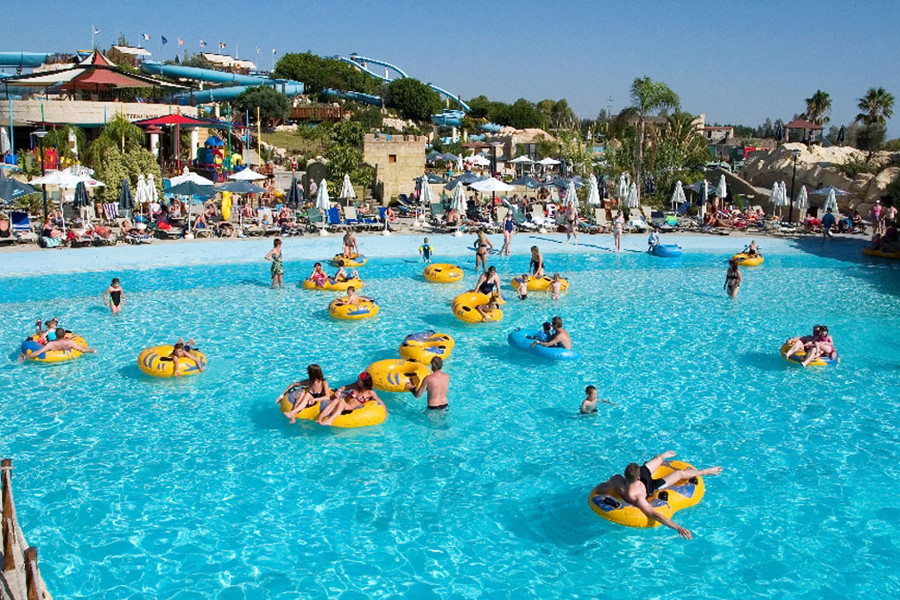 Located within the tourist area, close to the seafront, Aphrodite Waterpark entertains over 100.000 visitors each year. Set within 35.000 sq.m. of natural landscaped grounds, the Waterpark offers a wide and varied selection of rides, attractions and facilities all day, every day. Designed by experts, constructed and maintained using precision engineering and the latest technology and equipment, the highest level of health, safety and water hygiene are guaranteed. Aphrodite Waterpark is one of the finest in the world and it is a full member of the European Waterpark Association (EWA).

FASOURI LIMASSOL WATERPARK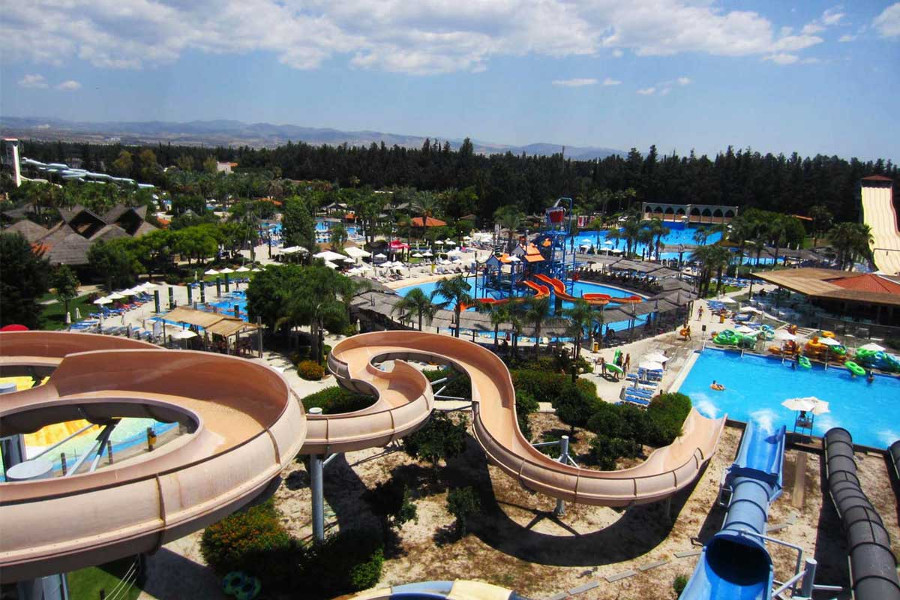 Thrills are everywhere in this award winning waterpark. You'll shoot down an awesome 100km/h plunge, cruise along a 400m long lazy river and ride the waves of the largest wavepool in the region. The environment is magnificent, the greenery is superb, and you will feel like you are in the most exotic paradise on earth. Walk through and enjoy the beautiful surroundings, a splendid arrangement of trees and flowers through the park that will make your senses travel all the way to the Polynesian islands. Fasouri waterpark has invested hundreds of man-hours into training its staff. Instruction ranges from a lifeguard training to hygienic food handling. Pursuing a mission of always exceeding visitors' expectations, the staff provides its excellent job, through guest surveys that show that 96% of the people would love to return. Among these aspects rated highest – 95% are service, cleanliness and safety.